7 REASON TO EAT PAPAYA MORE OFTEN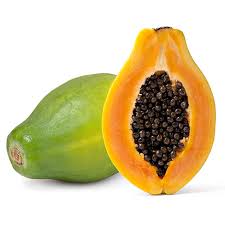 In spite of being rich in antioxidants, vit C and vit A, Papaya has the following 7 healthy benefits:
Papaya is anti-inflammatory and helps protect the body against rheumatoid arthritisand other autoimmune conditions.
Promotes digestive health.
Boosts immunity.
Protects against heart disease.
Safeguards against macular degeneration.
Reduces risks of prostate and colon cancers.
Supports healthy skin.
Papaya is a tropical fruit, botanically known as carica papaya and also called papaw, paw paw (Australia), mamao (Brazil) and tree melon. It is native to southern Mexico and Central America, but is now grown in almost every tropical climate country.