BONE BROTH RECIPE HEALING YOUR GUT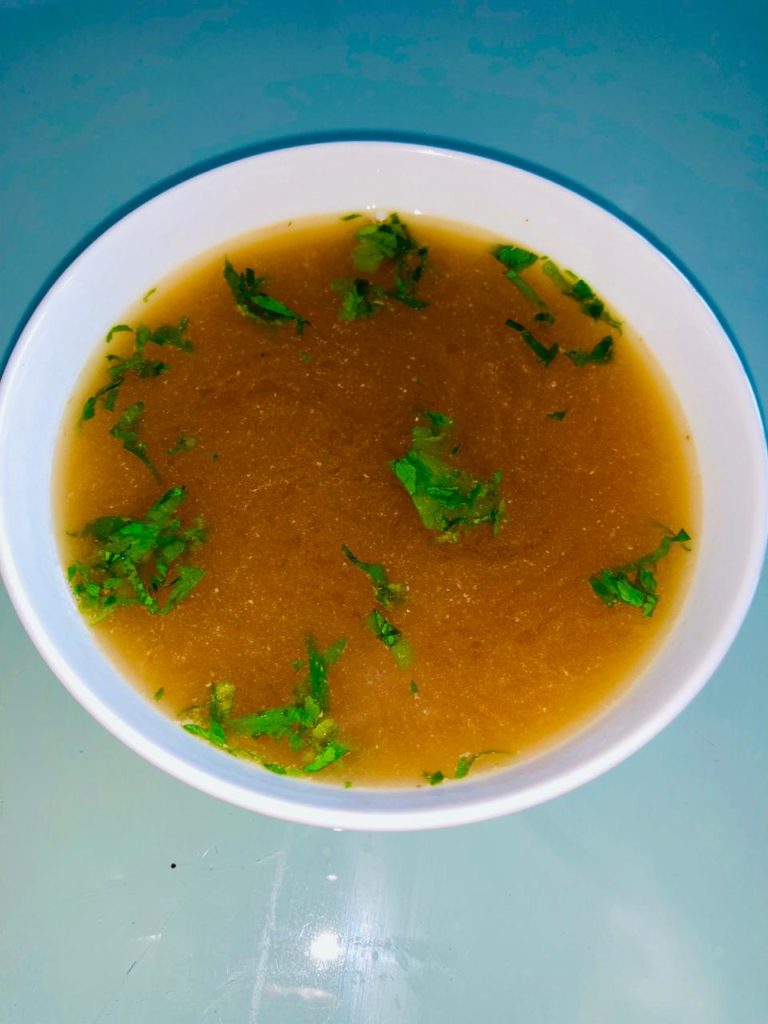 THE REASON WHY BONE BROTH IS GOOD FOR YOUR GUT, JOINTS, ARTHRITIS AND MORE
L-Glutamine is an essential amino acid in the bone broth which is a building block of proteins. L-Glutamine produces protective layer on the intestine walls as a mucus.

There are many vitamins and minerals which you can get from the bone broth. Broken-down bones makes collagen in the bone broth and have powerful healing properties for your gut and your joints. It can help to boost your immune system, alleviate gut and joint pain, brighten your skin and even make your hair shiny.

There are also other amino acids in the bone broth like cysteine and arginine which boost immunity in humans.
Bone Broth fights inflammation in our body and is very nourishing. It strengthens bones and teeth.
For this recipe you will need:
– 1kg chicken bones
– 2 onions
– 3 celery sticks
– 2 big carrots
– 1/2 inch of ginger root
– 1/2 cup of Organic ACV (Apple Cider Vinegar)
– Himalaya salt
– pepper
– herbs: oregano, bay lives, thyme and parsley
Put the bones in a big pot and fill it with water. Then add the onions, celery sticks, carrots, ginger, salt, pepper and add ACV and leave it in room temperature for 1 hour.  The vinegar will extract the minerals from the bones first. Then you put it on a heat and once it starts boiling reduce the heat. Then leave it to boil for 12 hours with a lid on, partially opened. (yes you heard me right, for 12 hours, because you need all the minerals and vitamins and amino acids to dissolve in the broth). Add water from time to time to keep it full.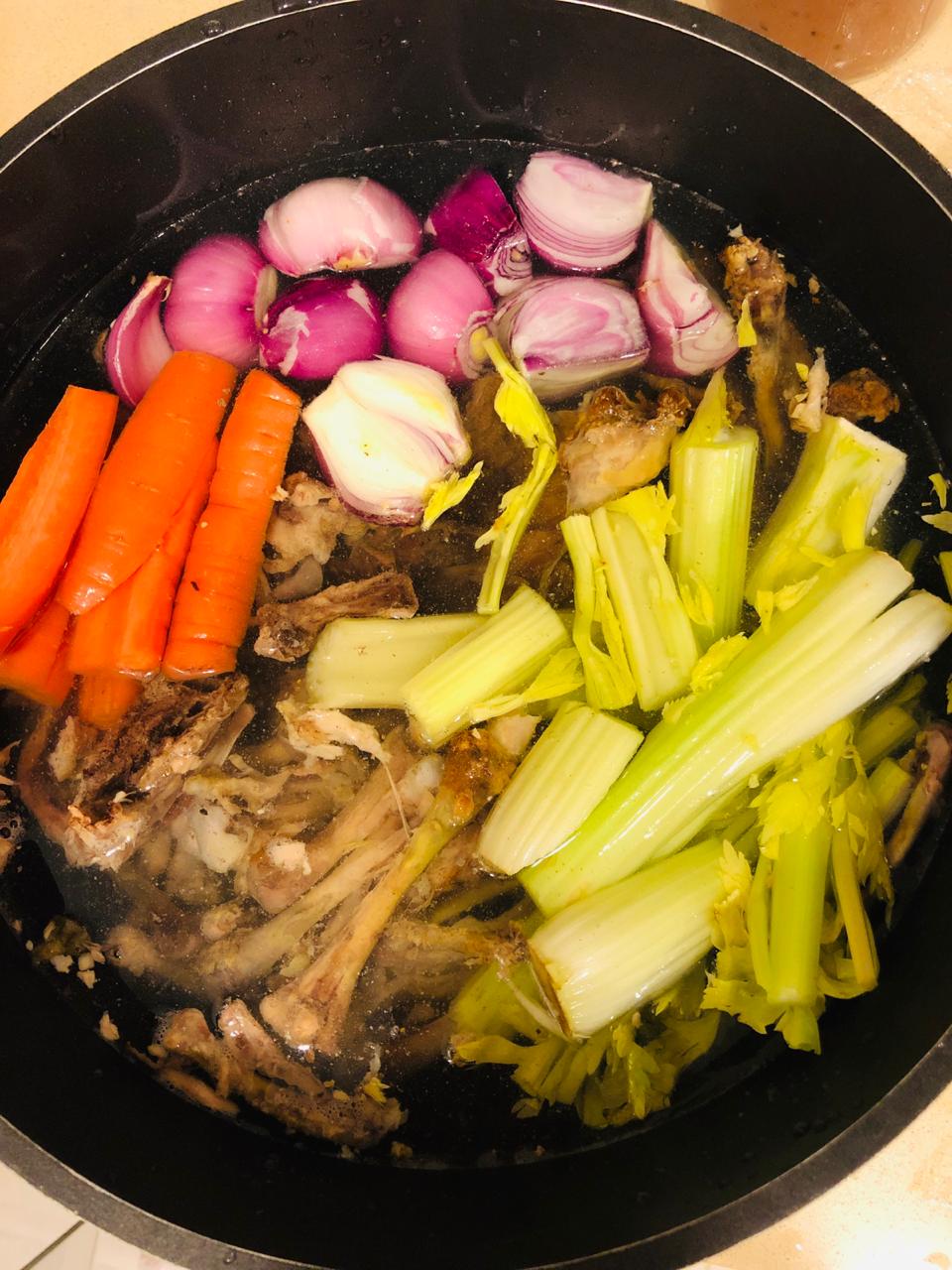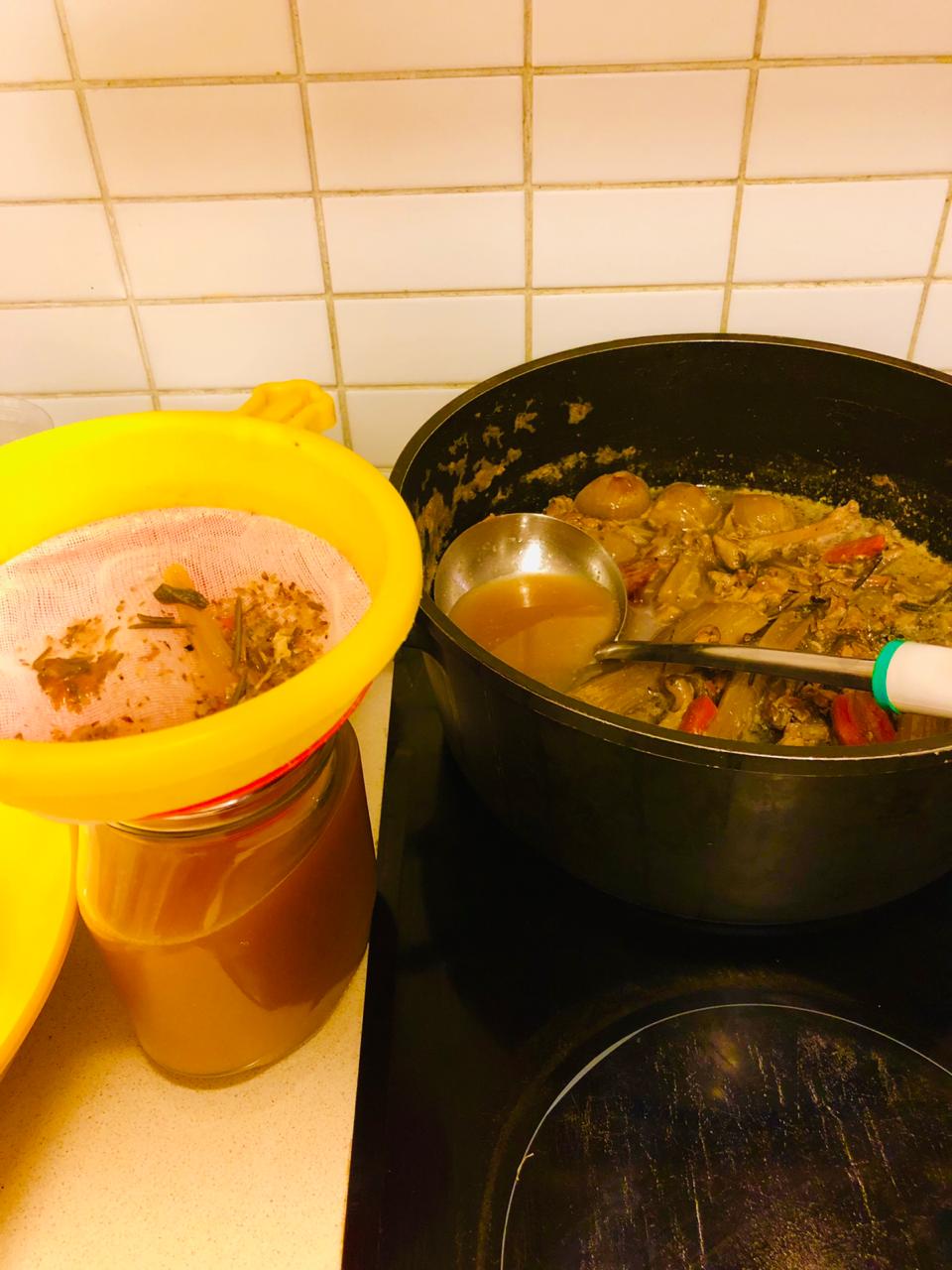 15 minutes before its ready put the herbs in, which will add the magnesium to the broth. After 15 minutes put aside and wait to cool down.
Then strain it in a glass jar, measure with one cup and make small packages separately and put in the freezer. You can leave some in the jar in the normal fridge but remember, it can only last for day or two, so make sure you consume it in short time.
Bone broth can be consumed before meal or can be added in many dishes as it gives delicious taste to the food.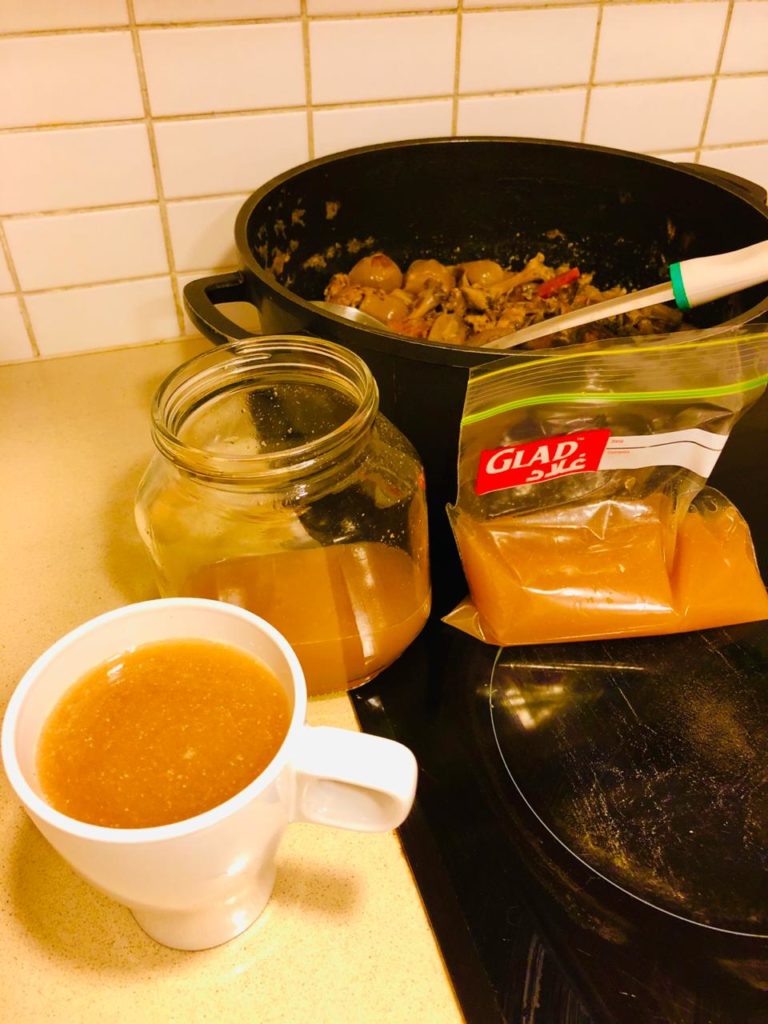 Now tell me, have you tried consuming bone broth by now? How was it? Was it tasty? Is it difficult to prepare? Let me know your thoughts on this by leaving a comment below