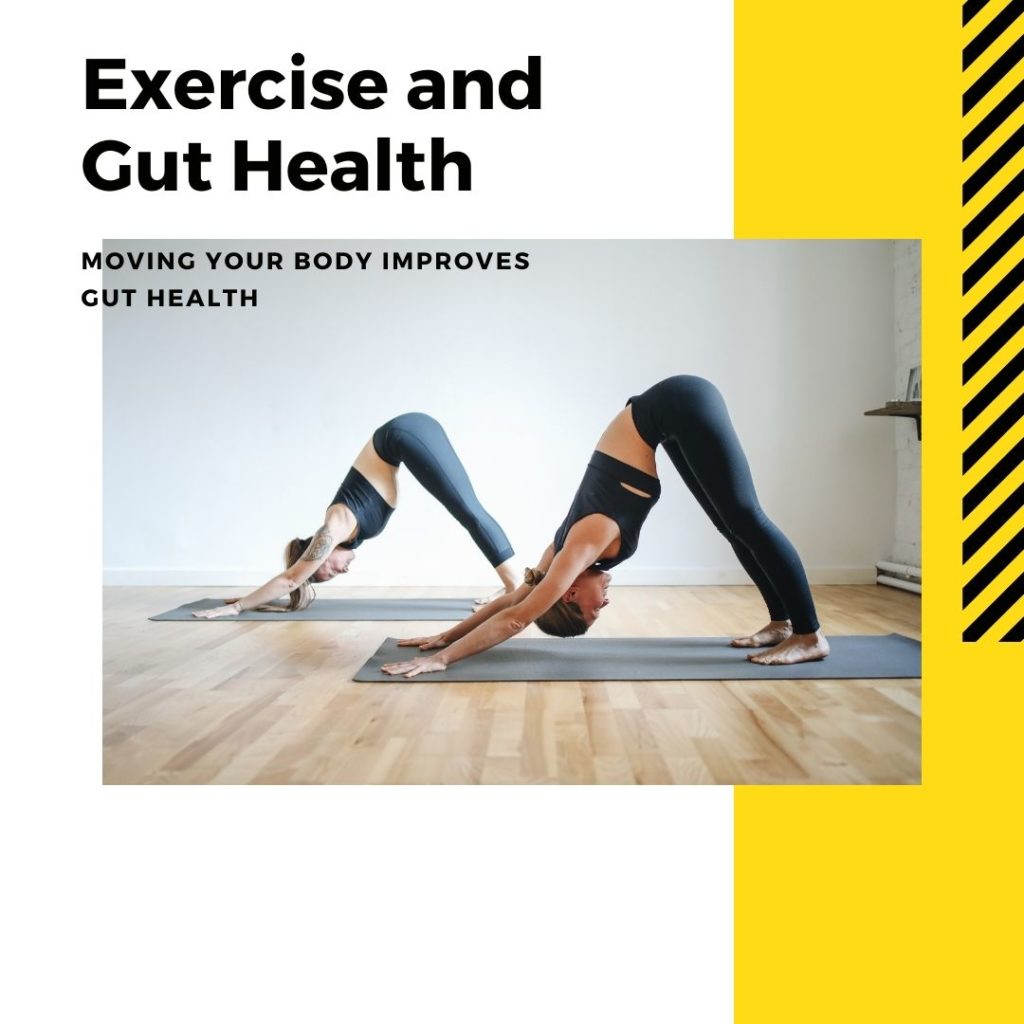 Exercise and Gut Health
Working out Your Digestive Health
Leaky gut syndrome is a serious medical condition that can have a profound impact on your overall health. It occurs when the lining of the intestines is compromised, allowing their contents to leak through and contaminate your blood supply with bacteria and particles. There are a number of causes to the condition, but most of them are lifestyle related. These unhealthy behaviors include poor diet, excessive alcohol consumption and even stress.
The good news is that lifestyle-related illnesses can be prevented and treated non-invasively, and without dangerous drugs. You can literally improve your health by making changes to your lifestyle. And, they don't have to be massive life changes.
One of the simplest things you can do to treat leaky gut and the inflammatory diseases that result from it, is just to get some exercise. And I know, that's the last thing many of us wants to do. Exercise, for many, looks like a daunting challenge that is difficult to overcome. We don't want to become athletes, run marathons or do heavy weight lifting. But you don't have to! It's a solid case of "every little bit helps!"
Research has shown that, for those of us who struggle with gut health, moderate – not strenuous – exercise is the key. In fact, finding a balance is critical. Exercising too much or too hard can actually cause or worsen the condition. So, don't overdo it!
Exercise is shown to improve the beneficial, good bacteria that produce butyrate and heals the gut lining. So, when keeping our bugs happy they help us and produce the happiness hormones. That's why we feel happier and more positive after a workout.
But what kind and how much exercise is good for you? If your goal is to improve your gut health, then there are two categories of exercise you should try. They are cardiovascular and mobility exercises. Cardio simply means getting your blood pumping. These are heart exercises. Mobility is about putting your body through its full range of motion. Whatever activities you choose, keep your pace under control. Remember, you want to keep it up for 30 minutes to an hour, at least three times per week. These activities should also be low impact and low stress. Remember that if your exercise stresses you out, you're going to lose all the benefits.
Here are some suggestions for activities you can try to improve your gut health:
Walking
A brisk walk is more than capable of elevating your heart rate enough to make a difference. It's also a much lower-impact exercise than running. And, if you're like many people who are self-conscious about your running performance, walking is a fantastic alternative. Walking can be done indoors, outdoors or on a treadmill, which is pretty much anywhere.
Cycling
Riding a bicycle, like walking, is a low-impact activity. And, if you can keep your legs moving, it will certainly help to elevate your heart rate. Cycling can also be a stress reliever, as it allows you to get physically further away from your stressors than simple walking can.
Light Weightlifting
Lifting weights at the gym or at home can go a long way in improving your health. It reduces stress by building your confidence, and it literally makes you stronger. Just remember, you're aiming for low weight and many repetitions. Bodybuilding is not going to improve your gut health, so keep your eye on the prize.
Yoga
Pretty much any kind of yoga can be good for getting your body moving. Stretching, balancing, and moving through different poses can certainly be stress-relieving, and that is very good for your gut.
Other Mobility Exercises
Other mobility exercises include anything that combines stretching and motion to improve the way your body moves. There are dozens of good YouTube videos that demonstrate hundreds of mobility exercises for you to try. They could be anything from arm circles to squats to shoulder rolls. And the variety is good for you because it keeps you from getting bored.
So, as you can see, there are lots of exercises you can do to improve your gut health. Try and choose a few from our list and keep changing them up to avoid losing interest. Over time, you'll come to love your workout sessions. And you'll love them even more after the first six weeks when you start to see a real improvement in your gut health!